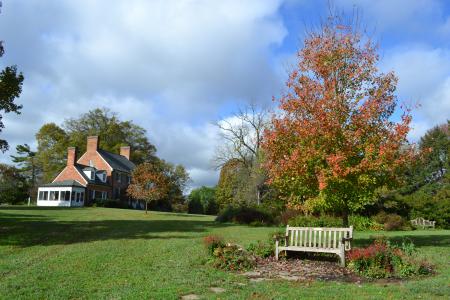 Green Spring Gardens is offering two programs in October to help bring beauty to your fall and winter garden as you get ready for a burst of blooming bulbs in spring.
On Fri., Oct. 1, 2021, come to "Garden Talk: Design for Fall Beauty & Winter" from 1:30 to 2:30 p.m. During this program for adults, Extension Master Gardeners will show you how to create a warm and inviting entry with colorful berries, dazzling leaves, beautifully structured branches, stunning grasses, standout seed heads, and even blooming flowers. Find a new favorite to add beauty and vibrance to your fall and winter landscape. The cost is $12 per person. 
If you want to see colorful blooms in the spring, now is the time to think about planting bulbs. On Sat., Oct. 23, from 10:30 to 11:30 a.m., Green Spring offers "Garden Talk: Tips on Growing Beautiful Bulbs." Colorful bulbs can take a garden from ordinary to extraordinary. Planted in mass displays, small groupings or containers, they are a welcome sight in any garden. Learn about a variety of beautiful bulbs from Extension Master Gardeners and how to plant and care for them. This program for adults costs $12 per person. 
Register for Garden Talk Events
Green Spring Gardens is located at 4603 Green Spring Rd., Alexandria, VA. For more information, call 703-642-5173 or visit the Green Spring Gardens webpage.