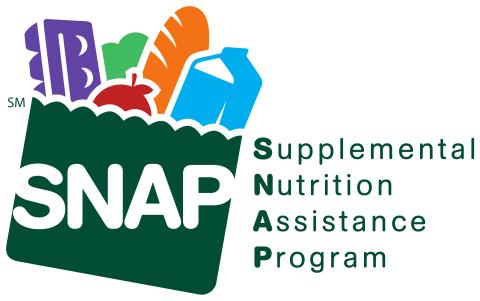 The Annandale Farmers Market located in Mason District Park at 6621 Columbia Pike now accepts and doubles SNAP/EBT benefits, thanks to a partnership between Fairfax County Farmers Markets and Britepaths. Britepaths, a nonprofit organization, helps stabilize low-income, working families, build resilience within the community and provide supports for children. Volunteers with Britepaths will staff a SNAP booth at the market every week during market hours 8 a.m. until noon now through Nov. 4, 2021.
Doubling your SNAP dollars at the Thursday Annandale Farmers Market is easy. Simply bring your EBT card to the SNAP booth at the market. Choose the amount you wish to charge, swipe your card, and enter your PIN. You will receive tokens that you can spend on groceries and produce at the Annandale Farmers Market. Funding from the U.S. Department of Agriculture's Food Insecurity Nutrition Incentive and Virginia Fresh Match allows market volunteers to double your total SNAP money spent at the market.
For example, if you spend $10 of your SNAP/EBT, you will receive an additional $10 ($20 total) to spend on fruits and vegetables at the market. There is no limit on the match amount. Tokens can be spent like cash within the Annandale market on eligible products. Eligible products include meat, dairy, vegetables, fruit, bread and other grocery items, while the doubling dollars may only be spent on fruits and vegetables.
Fairfax County runs 10 producer-only farmers markets. In addition to Annandale Farmers Market, three other FCPA markets offer SNAP benefits, including Reston, McCutcheon/Mt. Vernon and Lorton.
For more information, including locations, directions and a list of vendors at each market, go to the Farmers Markets website; or contact the Community Horticulture Office at 703-642-0128.