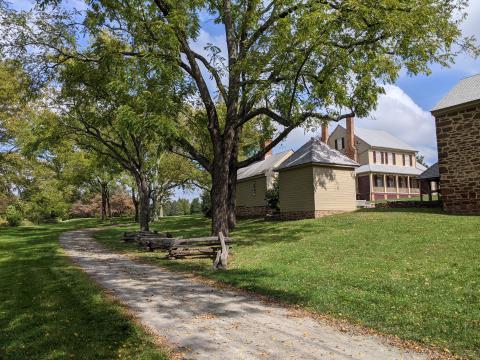 Sully Historic Site seeks public input on new interpretive themes. The site's interpretive plan is updated every few years and is open to the community for comment. These themes, which cover both broad and more specific aspects of Sully's history, are designed to guide future interpretation of Sully, including research, programs and education. These guiding themes will inspire future historians to explore creative avenues for research and interpretation, and provide our community and visitors with the best possible experience. By providing your feedback, you are collaborating with staff and helping us continue our commitment to presenting and sharing local history.
Consider a family tour experience! Questionnaires are available at both the main house and the Visitor Center. You can fill one out during a house tour or simply stop by our Visitor Center Thursday through Sunday from 11 a.m. until 4 p.m. to read our proposed themes and submit your feedback. We will take comments during October.
Sully Historic Site is a Virginia Landmark and is on the National Register of Historic Places and the National Park Service's Underground Network to Freedom, and it is accredited by the American Alliance of Museums.
For more information or to register for a tour, visit Sully Historic Site or call 703-437-1794.
Sully Historic Site is located at 3650 Historic Sully Way, Chantilly, Virginia.