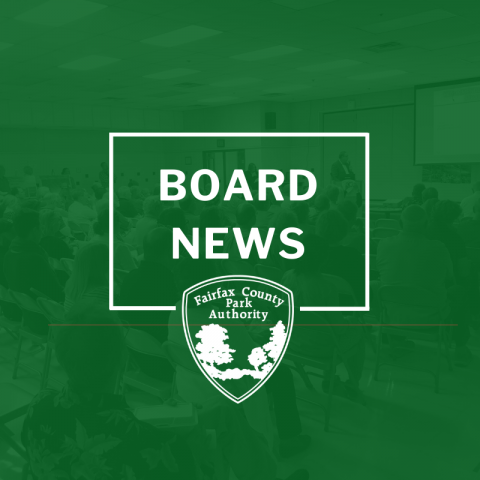 The Fairfax County Park Authority Board, a 12-member board appointed by the Fairfax County Board of Supervisors to establish strategic policy and direction for the Park Authority, has approved its 2022 meeting schedule. Action came at the Board meeting on Wednesday, Oct.13, 2021.
Public Board meetings are typically held on the second and fourth Wednesdays of most months at 7:30 p.m. in Suite 941 of the Herrity Building, located at 12055 Government Center Parkway, Fairfax, Virginia. There are some exceptions due to holidays. Additionally, due to concerns over COVID-19, changes to the approved calendar and meeting location may be necessary in 2022, if public health conditions warrant.
For information regarding meeting agendas, Park Board members, opportunities for public comment or to view meeting materials, board minutes and archival materials, please refer to the Park Authority Board Agenda website.
Meetings will be held in 2022 as follows:
Jan. 12 and 26
Feb. 9 and 23
March 9 and 23
April 13 and 27
May 11 and 25
June 8 and 22
July 13 and 27
August Recess
Sept. 14 and 28
Oct. 12 and 26
Nov. 9
Dec. 14
A second board meeting in November and December 2022 could be reinstated if necessary.
For more information, contact the Public Information Office at 703-324-8662 or at parkmail@fairfaxcounty.gov.