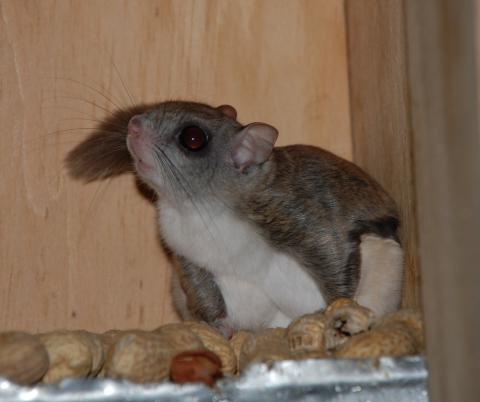 Flying squirrels are commonly zipping between trees just after dusk, but many of us never get a chance to see them. Join a naturalist at Hidden Oaks Nature Center in looking for flying squirrels, which are treated to healthy snacks at especially designed roosting. Learn how you can encourage these "fairy gliders" into your backyard.
The two programs will be held outdoors on Sunday, Nov. 28, 2021, from 6:30-7:30 p.m. or 7:30–8:30 p.m. The cost is $7 per person. This program is appropriate for participants ages 4 years and older. An adult must attend and register with any children attending.
Register for Flying Squirrels: Gliding in Tonight
Hidden Oaks is located at 7701 Royce St., Annandale, Virginia. For more information, call 703-941-1065 or visit Hidden Oaks Nature Center.