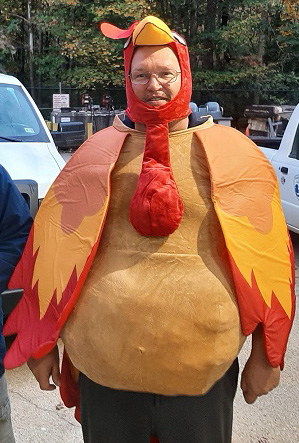 Work off those Thanksgiving calories with a day of fun activities at Lake Accotink Park.
Park staff are inviting everyone in your family – and that includes your pets, too – to a healthy "Fly-off" into the holidays the day after Thanksgiving, Friday, Nov. 26, 2021.
Go on a hike at the park, play a game of mini golf and pose for a family photo with the "Fowl" manager. The event runs from 10 a.m. to 2 p.m., with the mini golf course staying open until 4:30 p.m. Don't forget to bring a camera for that "fowl" photo. 
The price is $10 for the family. Registration is required for this event. 
Lake Accotink Park is located at 7500 Accotink Park Road, Springfield, Virginia. For more information, call 703-569-3464; or visit Lake Accotink Park.