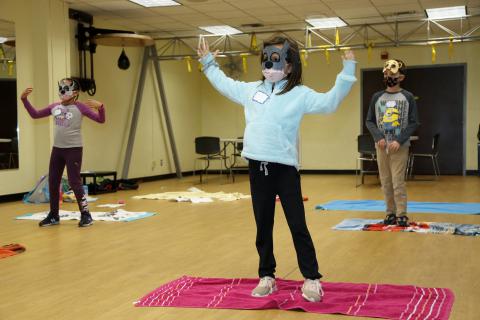 When a suburban mom started planning summer camps for her children, she found searching through web sites to find camps for all of her kids at the same location and at the same time confusing and time-consuming. Her plea was heard by Park Authority staff who developed My Summer Camp Planner, an easy-to-use spreadsheet that streamlines family summer camp planning.
Registration for summer camps is now underway. The Fairfax County Park Authority offers more than 1,000 summer day camp options for children ages 3 to 17 at locations including RECenters, nature centers, historic sites, lakefront parks, golf courses and schools.
With fewer camps and fewer spaces available this summer, getting organized and registered early is even more important. Want to make sure you get the popular camp your child wants? Here's how it works:
BROWSE through the Camp Guide with your kids and find the camps that interest you.
DOWNLOAD the Camp Spreadsheet listing all Park Authority camps. (Tip: Read "How to Use This Spreadsheet" by clicking on a tab at the bottom).
SORT by neighborhood, camp type, age and camp week.
CHOOSE - Once you pick a camp, write down the code on your My Summer Camp Planner Sheet. Plan the whole summer for each of your children.(Tip: Right-click on the code to copy and paste it into your planner sheet. Then you can copy it easily when registering online.)
REGISTER - Go to Parktakes Online to register. Just type in the Catalog ID code and register. Summer planned!
For more information, call the registration hotline at 703-222-4664 Monday through Friday, 9 a.m. to 4 p.m. Register with confidence knowing that if there are camp changes due to COVID-19 restrictions, you can request a full refund for your camps.