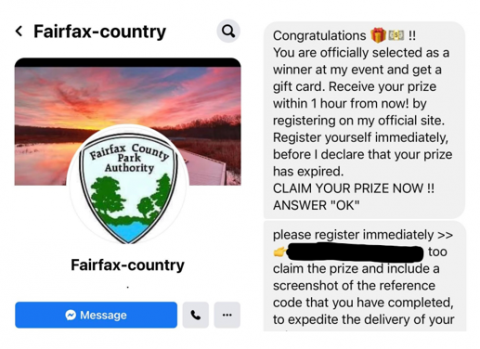 The Fairfax County Park Authority (FCPA) has been notified of a Facebook page that uses the FCPA logo and a misspelled version of Fairfax County to friend request and message people that they have won a prize. The recipient is asked to click on the link to claim the prize. THIS IS A SCAM.
Please be aware that the person is using a logo and photos from FCPA but is NOT affiliated with FCPA or Fairfax County. FCPA and Fairfax County will never friend request you or send you prize information via Facebook message. Please stay alert and do not fall victim to this scam.
For more information contact the Public Information Office at 703-324-8662.