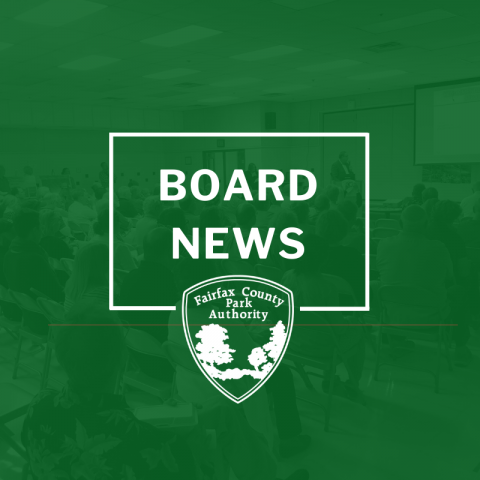 The Fairfax County Park Authority Board has approved three Mastenbrook Volunteer Matching Fund Grants to be used for trail and field improvements and construction of a pump track. The grants were approved at the Park Board meeting on Feb. 24, 2021.
Mid Atlantic Off-Road Enthusiasts (MORE) will receive a grant for $16,200 to help fund a trail restoration project at Wakefield Park. MORE plans to restore and rehabilitate numerous sections of trail in the northern end of the park that have deteriorated over time. The $32,400 project is scheduled to be completed by the fall 2021.
The Board approved a grant of $11,312.50 for the Pioneer Baseball League (PBL) for renovations and enhancements to fields #1 and #4 at Clermont Park. The League proposed complete infield renovations to address unsafe infield conditions and improve drainage by installing topsoil, spreading infield mix, regrading, and adding sod as needed. With the grant and matching funds from PBL, the $22,625 project is slated for completion by fall 2021.
In addition, the Board granted $16,910.22 to the Trails for Youth Organization (TYO) to construct a bike pump track perimeter trail at Brookfield Park. In 2014, the Brookfield Park Master Plan was updated to allow for the inclusion of a "neighborhood-scale bike track" in the open play area. TYO worked with the community to complete the installation of the current bike pump track and has a proven record of maintaining the pump track and surrounding areas of the park. To meet the need for more bicycling opportunities for families, TYO proposed a perimeter bicycle trail to complement the existing pump track and playground. This $33,820.44 project is also expected to be completed by fall 2021.
Since 2002, the Mastenbrook Grant Program has awarded approximately $1.8 million in grants for more than 190 projects valued at more than $12.5 million. Grants ranging from a few hundred dollars to the maximum $20,000 have funded such projects as trail improvements, construction of gazebos and shelters, and athletic field improvements.
For more information, or to apply for a matching grant, visit the Mastenbrook Grant website, or call 703-324-8591. You can find the application online.