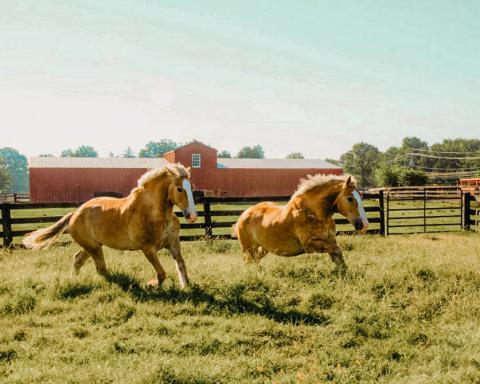 Don't just share your beautiful farm photos on Instagram; enter them in the first-ever photo contest being hosted by the Friends of Frying Pan Farm Park! The contest is open to adults and youth, and the deadline to submit photos is April 15, 2021. The guidelines and entry form can be found at the photo contest website.
"By entering this contest, not only will participants get to share their art with a wider audience, but the entry fees for this contest go toward feeding the animals and supporting the farm," Frying Pan Farm Park Manager Nicole Mitchell said. "Participating in this photo contest helps a good cause and is a win-win for everybody."
Photos must have been taken at Frying Pan Farm Park between January 2019 and April 15, 2021. Pictures may not show people involved in activities that are prohibited at the park, such as offering food to farm animals. The winners will be awarded commemorative ribbons, and the winning photos will be posted on social media.
Frying Pan Farm Park is located at 2709 West Ox Road in Herndon, Virginia. The farm is open from 9 a.m. to 5 p.m., seven days each week. The park is free to visit. There is no entry fee or parking fee, and there's no charge to observe the farm animals or explore the 135-acre historic property.