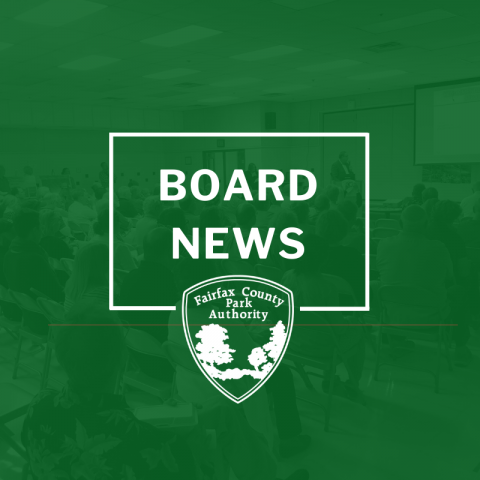 The Fairfax County Park Authority Board has approved Mastenbrook Volunteer Matching Fund Grant requests from Annandale North Springfield Little League, Falls Church Kiwanis Little League and Mid-Atlantic Off-Road Enthusiasts (MORE) to improve park ball fields and build park information kiosks. Action on the grant requests came at the Board meeting on April 14, 2021.
Board members approved Annandale North Springfield Little League's request for $11,016 to repair the batting cages, replace the backstop, and install new bull pens at field 2 of Pine Ridge Park. The project is designed to improve safety for families who are involved in baseball practice and games as either participants or spectators, as well as for general park users.
The Falls Church Kiwanis Little League requested $12,737.25 in grant money to construct three hitting stations adjacent to field 2 at Idylwood Park. The hitting stations will comprise a concrete base, heavy-duty cage netting and synthetic turf mats; and they are described as a practical and effective alternative to batting cages. They will allow multiple players to work out in a confined space, safely and at the same time. The existing 10-foot-high fencing would be extended approximately 85 feet down the third base line to act as a barrier between the field and the hitting stations.
The Park Board also approved MORE's request for $1,491.97 in matching grant funds to construct three informational kiosks at Wakefield Park, similar to ones recently installed along the Gerry Connolly Cross County Trail within Laurel Hill Park. The kiosks will provide a place to post trail maps, trail etiquette and usage guidelines, as well as programming notices for park users. Kiosks will be installed at key junctions in the trail system at Wakefield Park to help educate trail users and all park visitors.
Since 2002, the Mastenbrook Grant Program has awarded approximately $1.8 million in grants for nearly 200 projects valued at more than $12.6 million. Grants ranging from a few hundred dollars to the maximum of $20,0000 have funded such projects as trail improvements, construction of gazebos and shelters, and athletic field improvements.
For more information, or to apply for a matching grant, visit the Mastenbrook Grant website, or call 703-324-8591. Application for a grant can also be found online.