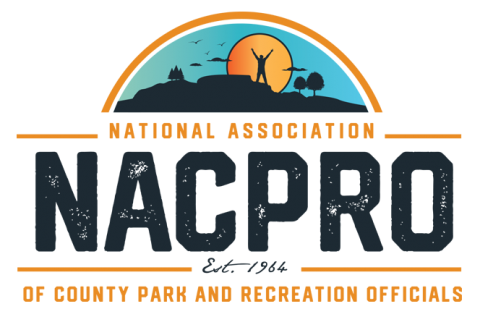 Five Fairfax County Park Authority nominees have been honored by the National Association of County Park and Recreation Officials (NACPRO) with 2021 NACPRO Awards, which honor excellence in the field of parks and recreation.
The NACPRO award winners are:
Harry Glasgow in the Outstanding Contributor category
Kirk Kincannon in the Professional - Lifetime category
William Bouie in the Outstanding Public Official category
Colvin Run Mill Miller's House Exhibit in the Historical or Cultural Facility category
Friends of Frying Pan Farm Park in the Outstanding Support Organization category
Glasgow, who has served on the Park Authority Board and the Park Foundation Board, has devoted his retirement to protecting the natural world. He has contributed countless volunteer hours to park advocacy, scholarship funding, land acquisition and environmental education. As an active member of the Friends of Huntley Meadows Park, he is also known for leading weekly bird-watching groups. In addition, the certified Master Naturalist and Master Gardener has provided generous financial support for parks.
Kincannon retired in February 2021 after serving as Executive Director of the Park Authority for seven years and dedicating more than 40 years to public service. Under Kincannon's leadership, the Gold Medal Award-winning parks agency enjoyed a string of successes and national acclaim as one of the nation's top park systems. In addition to his outstanding service to the Park Authority, Kincannon also provided critical service to the County as Acting Executive Director from Sept. 16, 2017 to Jan. 3, 2018.
Bouie has served as Chairman of the Park Board since 2009, and under his leadership the Park Authority achieved two Gold Medal Awards, acquired more than 10,000 acres of parkland and open space, won voter approval for four Park Bonds worth nearly half a billion dollars in capital funding, adopted its first agency-wide Strategic Plan, and embraced the One Fairfax equity initiative. His leadership also provided a path forward during the challenges brought on by the COVID-19 epidemic last year.
Colvin Run's unique new exhibit takes visitors on an interactive exploration of mill history in the 1800s. The exhibit's two rooms feature period reproductions and period-specific antiques from the Federal and late Victorian Periods. Guests may sit, peruse books, touch items and play a game. Two projectors convey historical information on a loop that lets visitors linger with the information. When the projection is off, guests enjoy an immersive experience as if visiting during the historically significant periods. The Miller's House is presently closed due to pandemic safety precautions.
For years, Frying Pan's Friends group has provided critical support to Frying Pan Farm Park and has raised money to care for the 100 animals it owns at the urban farm by hosting events, such as horse shows and festivals. Last year, these events were canceled due to COVID-19, but the Friends created a novel NASCOW experience that helped to bring their fundraising to record levels. Members of the public were invited to "sponsor" the park's cows in a race. A social media video allowed fans to watch and see a winner declared.
With health and safety in mind, the NACPRO Board has decided not to conduct an awards banquet in 2021. Instead, an awards presentation video will be shared with staff and the community. NACPRO is a nonprofit professional organization that advances official policies that promote county and regional park and recreation issues, while providing members with opportunities to net-work, exchange ideas and best practices, and enhance development.
For more information, contact the Public Information Office at 703-324-8662 or at parkmail@fairfaxcounty.gov.
.