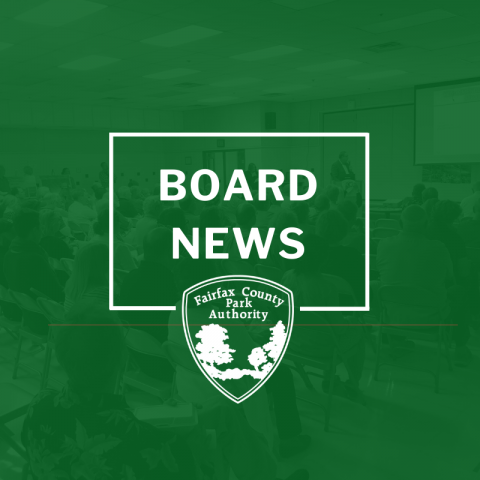 The Fairfax County Park Authority Board voted to approve its 200th Mastenbrook Volunteer Matching Fund Grant at its meeting on May 26, 2021.
Board members granted $11,000 to the Friends of Green Spring Gardens (FROGS) for construction of a stone retaining wall along a public trail at Green Spring Gardens. The wall will be approximately 165 feet long and is needed to help stabilize a slope and reduce sediment-laden runoff flowing into Turkeycock Run. Currently, erosion from the slope can clog the heavily used pedestrian trail with mud, debris and water.
Plans call for the new wall to be constructed of cinderblock filled with concrete and finished with a stone veneer closely matching the existing retaining wall near the main parking lot in the Vista Garden. It has been designed to complement the historic Beatrix Farrand landscape at the Historic House. The total project cost is $55,825. Funding will come from the grant money, combined with an $11,000 donation from the FROGS and $33,825 from Visitor Services Bond Funds.
Since 2002, the Mastenbrook Grant Program has awarded approximately $1.8 million in grants for projects valued at more than $12.6 million. This is a flexible program, which allows volunteers to match in-kind services and funds donated to the Fairfax County Park Foundation. Grants ranging from a few hundred dollars to the maximum of $20,000 have funded such projects as trail improvements, construction of gazebos and shelters, and athletic field improvements.
For more information, or to apply for a matching grant, visit the Mastenbrook Grants website or call 703-324-8591. Applications can be found at http://bit.ly/mastenbrook.