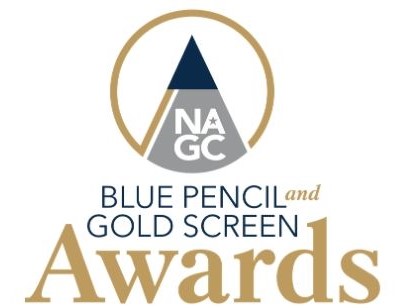 The Fairfax County Park Authority has captured seven honors in the 2021 National Association of Government Communicators (NAGC) Blue Pencil and Gold Screen Awards for excellence in a variety of government communications.
The agency's Park Bond education campaign tied for first place honors in the Grassroots Marketing Campaign category. Despite the constraints of the pandemic, voters were able to learn the facts be-hind the approaching referendum. Through news releases, social media posts, website materials, a countywide mailer and two dozen virtual meetings, the Park Authority provided vital information to the public about the Park Bond referendum that won overwhelming voter approval on the November 2020 ballot.
When COVID-19 forced closures of park facilities and program cancellations, the Park Authority developed a Virtual Exploration Center that was honored with a second place award in the Website category. The online library of free resources provided an equitable way for the community to re-main engaged through games, videos, worksheets and other resources in the areas of health/fitness, culture/history and science/exploration.
NASCOW, a fundraising event sponsored by the Friends of Frying Pan Farm Park, won second place kudos in the Special Event or Conference category. The event allowed folks to sponsor a contender in the park's NASCOW cow race to help raise money to purchase feed for the farm animals.
Four additional Park Authority nominees won an Award of Excellence.
The Fairfax County Park Foundation's monthly newsletter was honored in the E-newsletter category. The Foundation is the fundraising arm for the Park Authority, and its newsletter is used to encourage fundraising by recognizing and thanking donors, informing supporters about programs and fundraising successes, and promoting Park Authority projects and programs.
Parktakes Magazine was honored once again in the Magazine category. Nearly 200,000 residents of Fairfax County subscribe to this magazine that is designed to help generate revenue for the Park Authority by promoting fee-based classes, camps, programs, facilities and events.
A social media campaign that provided information about the phased reopening of the Park Authority's Farmers Markets was honored in the non-paid Social Media Campaign category. Posts about Markets Reopening Guidelines provided important information about changes in the markets' operations due to COVID-19.
"Samplings from Sully's Hearth" was a winner in the Special Purpose Publication category. The cookbook was designed to educate readers about Sully's rich history and honor those who had cooked in the kitchen at Sully Historic Site over the past 50 years.
For more information, contact the Public Information Office at 703-324-8662 or at parkmail@fairfaxcounty.gov.