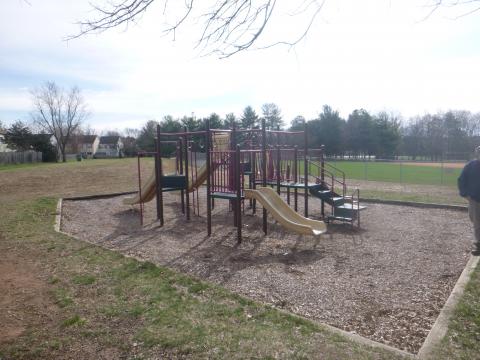 A new playground is coming to Herndon's Chandon Park this summer.
Although the park's playground has been repaired or partially upgraded since it was originally installed in the 1990s, the equipment has now exceeded its life expectancy and no longer meets current playground safety guidelines. Plans call for the demolition of the existing equipment and related features and installation of new equipment, safety surface, border, subsurface drainage and related amenities. The accessible route from the existing parking lot to the playground will also be improved. This $140,000 project was identified as a priority in FY 2021.
Demolition and construction work is currently getting underway and is expected to be completed by July 30, 2021, if weather conditions allow. The playground area will be closed during this period, and residents of the area should expect construction traffic entering and exiting the park entrance on Herndon Parkway.
For more information, please contact Project Manager Mohammad Mahboob at Mohammad.Mahboob2@fairfaxcounty.gov or 703-324-8744.