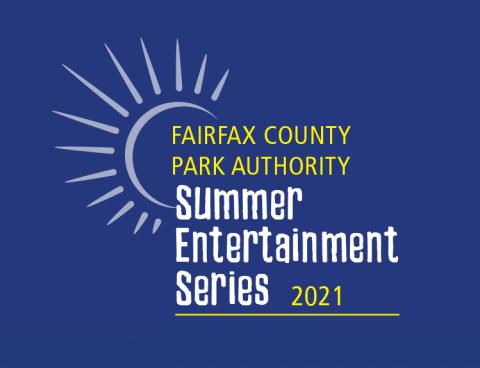 Summer concerts are an American tradition. In the not-so-distant past, towns across the nation boasted town bands and bandstands in the village square or the park at the center of town. Music was a catalyst, drawing young and old alike to come together as a community. Outdoors, in the long twilight of warm summer nights, the concerts marked a time to relax, share a picnic dinner and catch up with friends and neighbors.
The Fairfax County Park Authority has adopted this summer staple from small-town America to orchestrate a renewed sense of community. The lineup for the Park Authority includes a wide array of performances from classical to bluegrass and everything in between, as well as Arts in the Parks children's performances on Saturday and Wednesday mornings, music and dance from around the world, and a drive-in movie series. Performances begin on July 7, 2021.
The free performances and movies are possible thanks to a strong partnership between government and organizations to benefit the people they serve and are funded through private donations made to the Fairfax County Park Foundation, which pay for performers' fees.
Sponsors include Ruth and Hal Launders Charitable Trust; Arrowbrook Centre, LLC; Dominion Energy; I-66 Express Mobility Partners; Transurban – 395/495/95 Express Lanes; Wegmans; Trinity Centre; Capital One Hall; Erickson Living; Fairfax Memorial Park & Funeral Home; PNC; RZ Foundation; Finmark Management; Friends of Frying Pan Farm Park; Hilltop Sand and Gravel; Interstate Moving-Relocation-Logistics; Lerner Enterprises; Peterson Companies; Sheehy Auto Stores; Tysons Corner Center; Adler Financial; Bauernshub Team; EYA, LLC; Great American Restaurants; NOVEC; Paisano's; Supporters of Mason District Park; Walsh, Colluci, Lubley & Walsh PC; Westfields Business Owners Association; and Young Won Trading. All other activities are implemented by citizen volunteers who care for the parks and its programs.
2021 Summer Entertainment Series offers the following series:
Arts in the Parks children's entertainment series
Braddock Nights
Evenings on the Ellipse
Lee District Nights
Hunter Mill Melodies
Mount Vernon Nights
Music at Arrowbrook Centre Park
Nottoway Nights
Spotlight by Starlight
Springfield Nights
Sully District Starlight Cinema Drive-in movies
Some series offer wine tasting and sales and food trucks. For details regarding each series, go to the Summer Entertainment Series website.  
Performances are held outdoors and may be canceled due to inclement weather. Call 703-324-SHOW (7469) before leaving home for an inclement weather update.