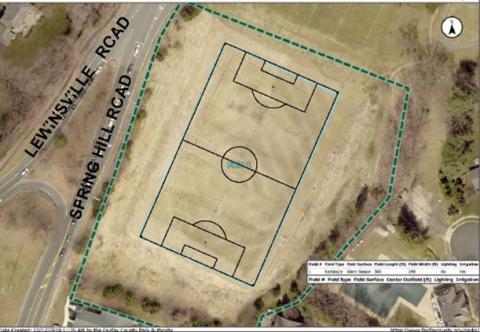 Work is scheduled to begin in June on a project to convert the existing soccer field at Holladay Field Park in McLean, Virginia, to synthetic turf. The project by the Fairfax County Park Authority, in partnership with the McLean Youth Soccer Association, will also include the installation of stormwater and drainage features and other miscellaneous site improvements.
Contractor work is scheduled to start the week of June 21, 2021. Weather permitting, the project is expected to be complete by the end of October 2021. Work is scheduled on weekdays from 7 a.m. to 7 p.m. In the event of unfavorable weather conditions, the contractor may be permitted to work on Saturdays to avoid project delays. Construction access to the site will be from Spring Hill Road.
For more information, contact Project Manager Som Govender at Somanathan.Govender@fairfaxcounty.gov or 703-324-2464.