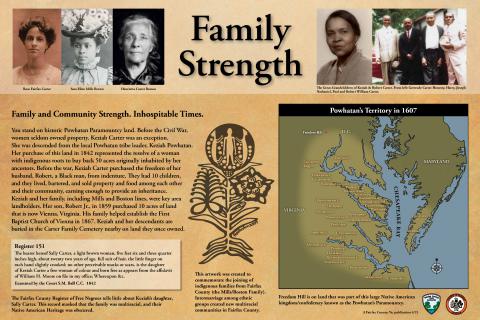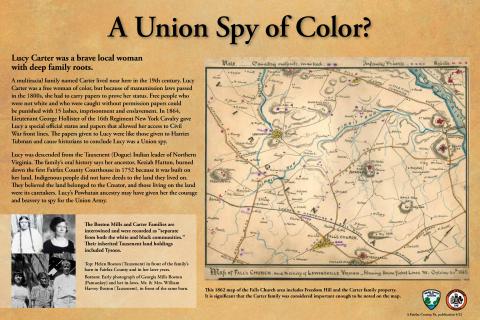 The public is invited to a traditional land ceremony and sign dedication at Freedom Hill Park at noon on July 31, 2021. The new signs interpret a unique time and circumstance during the Civil War and Freedom Hill's role in it along with the story of a special community that existed amid the racism of the time. They tell the story of a local multiracial family and of a family member who may have been a Union spy. Residents of Freedom Hill represented a quintessential American ideal - people of all races and their descendants coming together as one community.
This is a story of exceptional local women who made their home near Freedom Hill. The signs recognize the African American presence, their intermarriage with the local Tauxenent and Pamunkey tribes, and the fact that some of the nearby land was owned by women and people of color at a time when that was a rare thing. You can learn more at the Freedom Hill website.
This dedication is part of Untold Stories, an interpretive project of the Fairfax County Park Authority (FCPA). It is a multiyear and multiphase project involving dozens of parks across Fairfax County. FCPA has set a goal to increase the representation of all peoples in the stories the Park Authority tells as it interprets county natural and cultural resources. This is one strategy in a larger equity and diversity plan that the organization is creating and implementing.
The Park Authority hopes this project inspires other local families with connections to parks to contact the agency and share their family stories of Fairfax past.
Freedom Hill is located at 8531 Old Courthouse Road in Vienna, Virginia. For more information, contact the Park Authority at 703-324-8700, TTY 711 or parkmail@fairfaxcounty.gov.