The Fairfax County Park Authority (FCPA) is preparing the historic Margaret White Gardens located at 6711 Princess Anne Lane in Falls Church, and the historic Ash Grove House at 8881 Ashgrove House Lane in Vienna, for advertisement through the Resident Curator Program.
The Resident Curator Program provides the unique opportunity for individuals, nonprofit and for-profit organizations to secure long-term lease agreements in beautiful public park settings. The curator leases are without charge in exchange for a financial commitment toward approved rehabilitation of the Park Authority's underutilized historic properties. Curators are determined through an open and competitive application process, based on several criteria, including a formal proposal, demonstrated experience, competency in historic preservation techniques, financial capabilities and the incorporation of public benefits.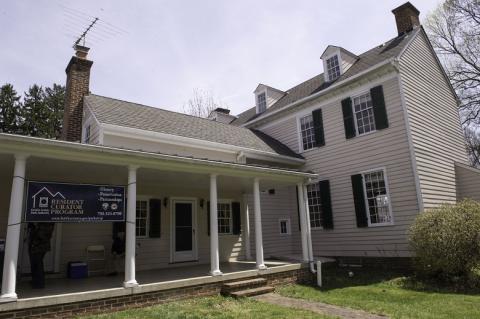 An open house for Margaret White Gardens will be hosted on Saturday, Aug. 7, 2021, from 10 a.m. until 2 p.m., and will provide an opportunity to tour the house and its grounds. Parking will be available on site.
The White Gardens House is located within John C. and Margaret K. White Gardens Horticultural Park. In 1938, John C. and Margaret K. White bought 13 acres, which creates the park today. The house was constructed in 1939.
An open house for Ash Grove will be hosted on Saturday, Aug. 14 from 10 a.m. until 2 p.m. Due to limited parking on site, a shuttle will be provided to bring guests from a designated location. Please check the Resident Curator Program website for details as the date approaches.
Ash Grove is one of the few standing 18th-century Virginia houses, and was built by the Fairfax family. The original portion of the house was constructed in 1790. The house sits on approximately one acre of land between the densely wooded Old Courthouse Spring Branch stream valley and the Westwood Village townhouse subdivision.
To find out more about the Resident Curator Program and Resident Curator properties, please visit the Resident Curator Program website. For more information contact the Public Information Office at 703-324-8662 or via email at Parkmail@fairfaxcounty.gov.