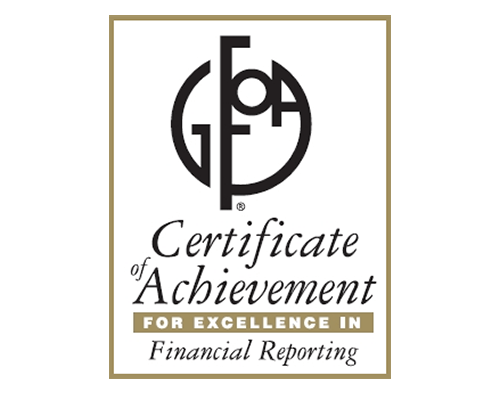 The Fairfax County Park Authority has received a Certificate of Achievement for Excellence in Financial Reporting by the Government Finance Officers Association (GFOA) of the United States and Canada for its 2020 Fiscal Year Comprehensive Annual Financial Report.
The Certificate of Achievement is the highest form of recognition in governmental accounting and financial reporting, and its attainment represents a significant accomplishment. The goal of this recognition program is not to assess the financial health of participating governments, but rather to ensure that users of their financial statements have the information they need to do so themselves.
In a letter to the Park Authority announcing the award, the GFOA wrote, "We hope that your example will encourage other government officials in their efforts to achieve and maintain an appropriate standard of excellence in financial reporting."
The GFOA advances excellence in government finance by providing best practices, professional development, resources and practical research for more than 21,000 members and the communities they serve.
For more information, contact the Public Information Office at 703-324-8662 or at parkmail@fairfaxcounty.gov.