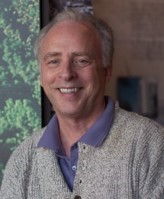 The Fairfax County Park Authority Board is honoring three volunteers from Frying Pan Farm Park with the 2021 Harold L. Strickland Partnership and Collaboration Award, which recognizes teamwork in bringing state-of-the-art facilities to parks.
Over the winter, Ronnie Billodeaux, Ed Robichaud and Steve Williams (not pictured), volunteer wagon ride drivers at the park, joined forces to repair and expand picnic facilities at Frying Pan. The men sacrificed weekdays and weekends to ensure the site's picnic tables were ready in time for the start of the spring birthday party and picnic rental season.
Frying Pan's picnic tables had fallen into poor condition, but it would have costs thousands of dollars to replace them. The volunteer trio saved the park the replacement costs and doubled the number of picnic tables available through their hard work deconstructing, reconstructing and adding new tables. They disassembled the old tables, discarded unusable wood, and salvaged any hardware that could be reused. Using their own tools, they cut new boards, reassembled tables with the salvaged hardware, and built 10 new tables with new hardware.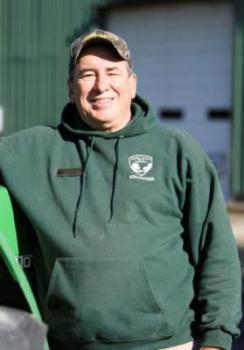 The Fairfax County Park Authority Board established the Harold L. Strickland Partnership and Collaboration Award in June 2015 in honor of the retiring Park Board member's long service and significant contributions to the Park Authority. In the spirit of Strickland's accomplishments, this award recognizes the value and importance of the teamwork and cooperation necessary to provide varied constituencies with state-of-the-art facilities in Fairfax County Parks, often at limited, reduced or no capital expense to the taxpayer.
The winners will be honored at a virtual Park Authority ceremony in November.
For more information, contact the Public Information Office at 703-324-8662 or at parkmail@fairfaxcounty.gov.