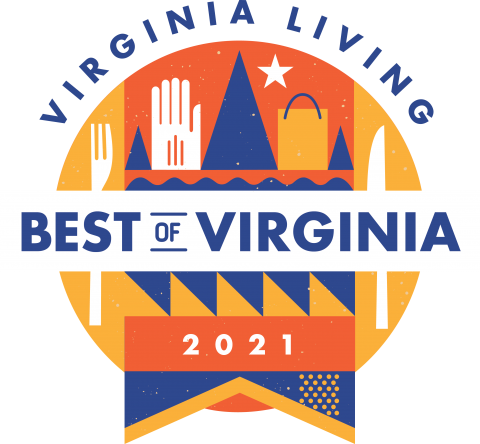 The Fairfax County Park Authority doesn't play around when it comes to its parks and playgrounds. Its facilities captured the top spots on this year's list of Virginia Living magazine's "Best Living & Recreation Winners" in Northern Virginia. Burke Lake Park, Frying Pan Farm Park and Riverbend Park were named the best parks. Clemyjontri Park, Burke Lake Park and Chessie's Big Backyard were named the top playgrounds in the region.
Burke Lake Park captured the top spot on the list of parks and came in at No. 2 for the best playgrounds. In addition to its multiple playgrounds, Burke Lake offers families a chance to ride on a miniature train or carousel, play mini golf or disc golf, and indulge in sweet treats at its ice cream shop. The lake itself provides opportunities for a tour boat ride and fishing. Visitors also can hike or bike the trail around the lake or spend a night camping. Burke Lake Park is located at 7315 Ox Road in Fairfax Station.
Frying Pan Farm Park preserves and interprets farm life of the 1920s to 1950s and is especially popular during the spring birthing season when visitors can see baby cows, pigs, sheep and other farm animals. It offers a playground and carousel, country store and wagon rides, too. The park is located at 2709 West Ox Road in Herndon.
Riverbend Park, located on a Potomac River bend, has a rare combination of geology, plant life, wildlife, isolation and beauty. The park offers kayak and canoe rentals to explore the water and miles of trails to explore the beautiful landscape. Its spring Virginia bluebell bloom is a not-to-be-missed event. Riverbend is located at 8700 Potomac Hills St. in Great Falls.
Clemyjontri Park captured the No. 1 spot on the list of best playgrounds. With specially-designed fea-tures, the playground offers children who use wheelchairs, walkers or braces, or those who have sensory or developmental disabilities, an opportunity to have a parallel playground experience of fun and exploration. Clemyjontri is located at 6317 Georgetown Pike in McLean.
Rounding out the top three playgrounds was Chessie's Big Backyard at the Lee District Family Recreation Area. This fully accessible playground has lots of features to crawl through and climb over. Ramps are wide enough for wheelchair access; and children can enjoy slides, swings, and equipment designed to offer access for all. The Recreation Area also features a spray park, accessible tree house, children's trail and carousel. It is located at 6601 Telegraph Road in Franconia.
A complete list of this year's winners can be found in the Sept. 3, 2021, issue of Virginia Living.
For information, contact the Public Information Office at parkmail@fairfaxcounty.gov.