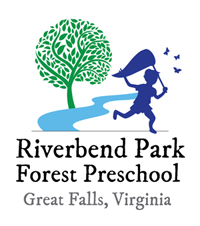 Registration is now open for Fairfax County's newest preschool, the Forest Preschool at Riverbend Park. Riverbend Park Forest Preschool will focus on encouraging learning and knowledge through nature. This play-based forest preschool for kids ages 3 to 5 will introduce the youngest learners to the park and all it has to offer.
In our half-day, nature-based preschool, children will spend as much time as they can outside, having fun and learning fundamentals and social skills through play. Preschool will run from 9 a.m. to 1 p.m. There are two-day, three-day and five-day options.
For more information, please visit the Riverbend Park Forest Preschool website.
For a registration form, please email fcpariverbend@fairfaxcounty.gov; or call the park at 703-759-9018.