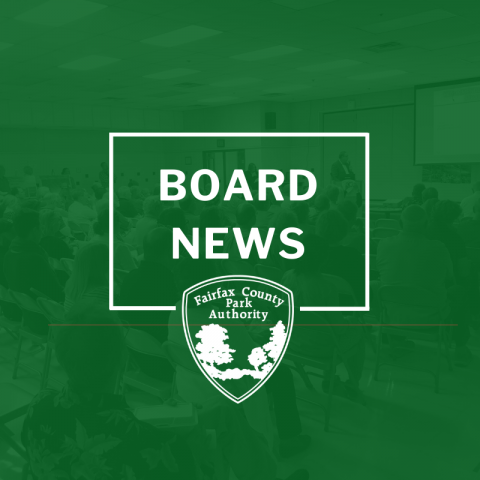 The Fairfax County Park Authority Board has approved a $20,000 Mastenbrook Volunteer Matching Fund Grant request from the Friends of Frying Pan Farm Park to help fund a forest restoration project at the park. Board members voted in favor of the request at their meeting on Oct. 13, 2021.
Frying Pan's friends group will use the money to help restore 4 acres of forest that have been heavily degraded by human activity, invasive species and an overabundance of white-tailed deer. The project is designed to put the forest on a trajectory toward growing into a high-quality, oak-hickory forest, which will provide improved habitat for wildlife. On-site and digital interpretive programs will be used to educate visitors on the park's unique forest communities, native biodiversity and the importance of restoring degraded ecosystems. Work over the next three years will include removal of invasive plant species, installation of deer-exclosure fencing and planting of desirable native trees, such as oaks and hickories. Volunteers will be engaged in the project to help complete it and sustain its impact.
The Friends of Frying Pan Farm Park plan to donate an initial $24,540.67 to the project, to be followed by an additional $11,158 in years two and three. With the grant money, a total of $55,698.67 will be available for the restoration work. Staff from the Park Authority Resource Management Division's Natural Resources Branch will manage the project, which is scheduled to be completed by fiscal year 2024.
Since 2002, the Mastenbrook Grant Program has awarded approximately $1.9 million in grants for some 200 projects valued at more than $14.4 million. Grants ranging from a few hundred dollars to the maximum of $20,000 have funded such projects as trail improvements, construction of gazebos and shelters, and athletic field improvements. Following this latest grant, $50,449.23 remains in the current grant account.
For more information, or to apply for a matching grant, visit the Mastenbrook Grant website or call 703-324-8591. Applications can be found at http://bit.ly/mastenbrook.