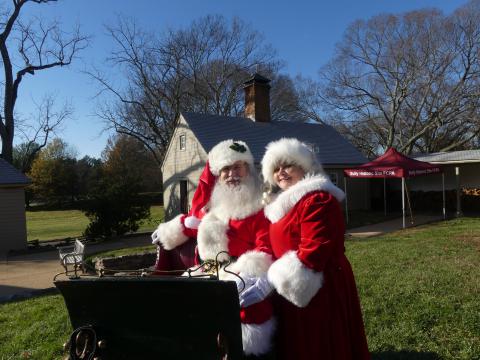 Are you dreading the long line at the mall to see Santa? Meet a real, old-fashioned Santa Claus and bring your camera to take a picture with Santa in the historic setting of Sully. While you're there, make a festive ornament to deck your own halls and enjoy some refreshments, including cider and homemade cookies made with Sully's own recipes.
Visit with Santa on Sunday, Dec. 19, 2021. The program runs continuously from 11 a.m. to 3 p.m. Santa visits will be based upon arrival time. The cost per person is $8. Preregistration is required for all attendees, including accompanying adults. Walk-ins will be accepted depending on space availability. Tours of the 1794 house are available for an extra charge.
Register for a Visit with Santa
Sully Historic Site is located at 3650 Historic Sully Way, Chantilly, Virginia. For more information or to preregister, visit Sully Historic Site or call 703-437-1794.