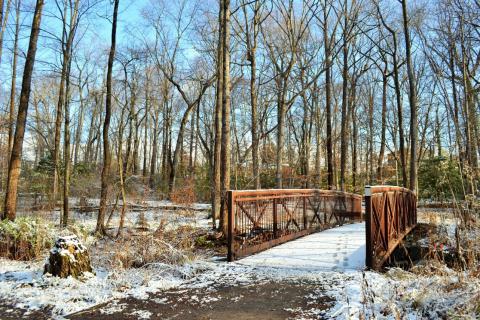 Discover how you can help restore our urban forest – one yard at a time.
Zoom into the "Virtual EcoSavvy Symposium: Restoring Urban Forests" on Saturday, Feb. 19, 2022. The program, hosted by Green Spring Gardens, will help you understand the ecological imperative to preserve and grow our tree canopy. Learn what you can do to help improve the issue of tree canopy decline throughout the region. Discover steps you can apply in your community -- and in your own yard -- to reverse this disturbing trend.
This symposium for adults runs from 8:30 a.m. to 12:30 p.m. The cost is $58 per person. Those registering for the virtual program will receive a Zoom link before the event.
Register for EcoSavvy Symposium
Green Spring Gardens is located at 4603 Green Spring Road, Alexandria, Virginia. For more information, call 703-642-5173; or visit Green Spring Gardens.