NOTICE: This program has been canceled due to low enrollment.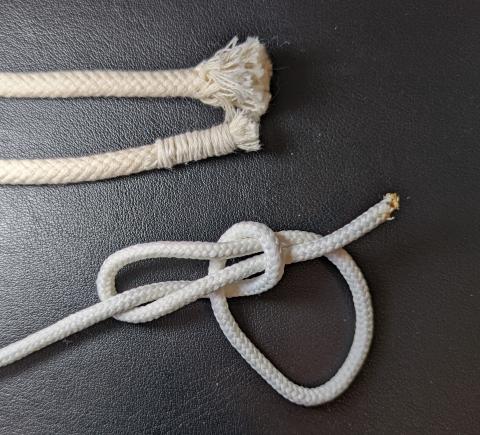 Brush up on your knot-tying skills this winter and work on common badge requirements for all types of scouts, including the Scouts BSA rank requirements. Scouts can learn how to make rope, whip and fuse ends, knot-tying and when each knot is useful. Learn many types of knots, including square, half hitch, taut line hitch, sheet bend and bowline knot.
The program is scheduled on Saturday, Feb. 19, 2022 at 10 a.m. It's appropriate for ages 10 and up, and the cost is $11 per person. Children must be accompanied by an adult. 
Register for Skills for Scouts
Lewinsville Historic House is located at 1659 Chain Bridge Road in McLean, Virginia. For more information, call Tammy Schwab at 703-324-8750.