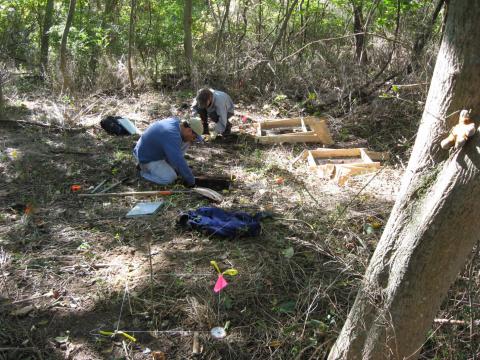 If you love all things that are ancient, like to learn about different cultures, have a passion for history, and appreciate the careful, methodical approach to archaeology, the Fairfax County Park Authority has great news for you!
The Fairfax County Archaeology and Collections Branch (ACB) is launching an e-newsletter. The ACB identifies, documents, and interprets the material culture of Fairfax County to promote shared stewardship of cultural resources, nurture a deeper understanding of the past, and inspire future generations. The County Archaeological Research Team (CART) is the research and outreach arm of the ACB. The new CART Newsletter will deliver readers monthly news, updates and highlights of CART's work throughout the county.
To subscribe to the CART Newsletter, visit our e-news webpage, sign up and select Cultural Resources Archaeology. For more information contact the ACB at fcpa-archaeology@fairfaxcounty.gov.