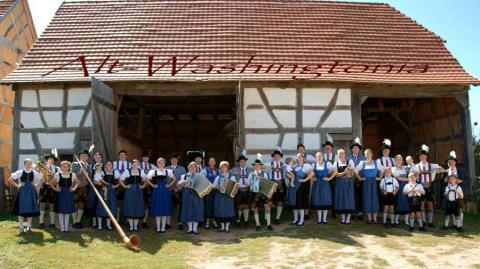 We are excited to bring Cultural Heritage Nights to Ossian Hall Park for the Summer Entertainment Series! These free performances are made possible thanks to a strong partnership between the Fairfax County Board of Supervisors, our volunteers, business sponsors, individual donors and the Fairfax County Park Foundation.
On July 2, 2022, enjoy the beautiful sounds of Alt Washingtonia Schuhplattler Verein as they perform traditional Alpine dances from Germany and Austria. Immerse yourself in the sounds of the long alphorns, yodeling and singing, cowbell-ringing and musical saw, accompanied by button-box accordion, zither and mountain dulcimer. This performance is from 7:30 to 8:30 p.m. at Ossian Hall Park, located at 7900 Heritage Drive in Annandale, Virginia.
The Prelude Chamber Ensemble is a nonprofit group of passionate musicians who are dedicated to promoting classical music and cultural exchange, as well as encouraging the development of young musicians through the love of music. Come out to experience the music of Vietnam on July 9, 2022, from 7:30 to 8:30 p.m. also at Ossian Hall Park.
On July 16, 2022, join us for an unforgettable evening with a performance by Hai Hua Community Center, and enjoy the exotic and diverse beauty of Taiwanese culture, dance and music. This event is from 7:30 to 8:30 p.m. at Ossian Hall Park.
Concerts are held outdoors and may be canceled due to inclement weather. Call 703-324-SHOW (7469) for inclement weather updates. Cancellations are recorded an hour before showtime. For details regarding each series, visit the Summer Entertainment Series website.