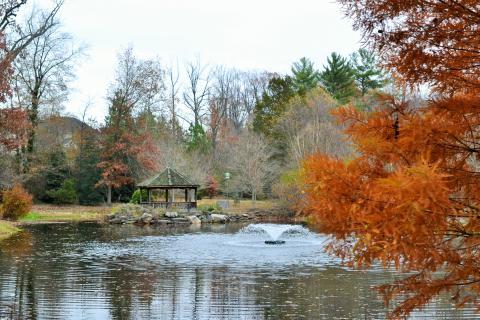 Calling all photography and garden lovers! Green Spring Gardens is hosting its first judged photography contest this summer, sponsored by the Friends of Green Spring (FROGS). The contest is open to non-professional photographers at least age 18 as of 2022.
Photographs must have been taken between July 2020 and June 2022. Up to 95 contest entry photographs will be judged, awarded prizes (1st - $200; 2nd - $100; and 3rd - $75), and will be on public display from Aug. 23 through Oct. 15, 2022. A reception and awards ceremony will be held Sunday, Aug. 28, 2022.
Photographs can depict any season of the year but must be recognizable as having been taken at Green Spring Gardens. They may contain wildlife and garden buildings, and if they include people, their identities must either not be recognizable or the photographer will need permission from all in the photograph. Photos should not be extreme close-ups or out of focus, and they can be black and white or in color.
Entry forms and fees can be submitted now through July 31, 2022, or until 95 entries that meet the contest rules are received. To download the entry form and complete contest rules, go to the Photo Contest webpage; or visit the Friends of Green Spring website.
We hope to see you in the gardens, as you capture the magic of Green Spring with your camera!
Green Spring Gardens is located at 4603 Green Spring Road, Alexandria, Virginia. For more information, visit Green Spring Gardens or call 703-642-5173.