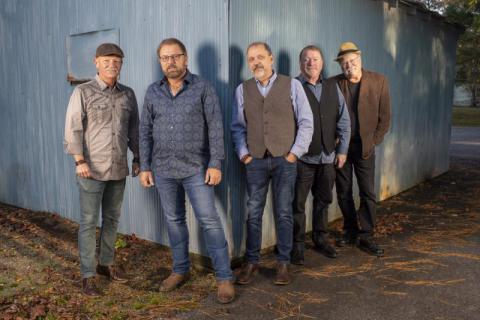 One Thursday, Aug. 4, 2022, The Seldom Scene will perform at Nottoway Park. It's all part of the Fairfax County Park Authority's Summer Entertainment Series that brings the best of diverse entertainment to local parks.
The Seldom Scene is an American bluegrass band formed in 1971 in Bethesda, Maryland. They have been instrumental in starting the progressive bluegrass movement, as their shows include bluegrass versions of country music, rock and even pop. What does it take for a bluegrass band to remain popular for more than four decades? For The Seldom Scene, it's taken not only talented musicians, a signature sound, and a solid repertoire, but also a sheer sense of fun.
Join in the fun at Nottoway Park located at 9537 Courthouse Road in Vienna, Virginia. The hourlong performance will be held at 7:30 p.m.
These community performances are brought to you by the Fairfax County Park Authority, in partnership with the supporters of the Summer Entertainment Series, including generous contributions through the Fairfax County Park Foundation from local businesses, corporations and individual donors.
Concerts are held outdoors and may be canceled due to inclement weather. Call 703-324-SHOW (7469) for inclement weather updates. Cancellations are recorded an hour before showtime. For details regarding each series, go to the Summer Entertainment Series website.