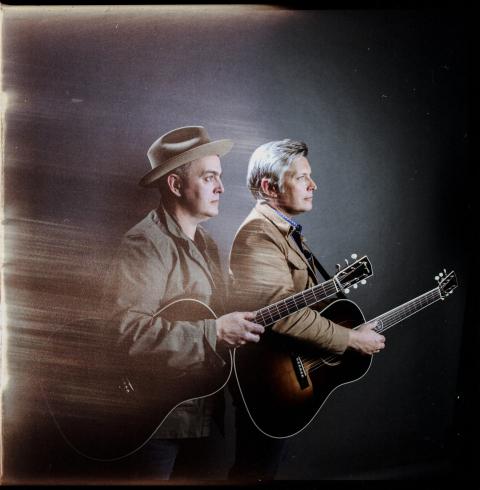 On Friday, Aug. 12, 2022, come out to see bluegrass royalty Leigh and Eric Gibson. These country-soul performers have made their mark with their "Mockingbird" album. The celebrated bluegrass duo — named back-to-back Entertainers of the Year by the International Bluegrass Music Association in 2012 and 2013 — played the Nashville game two decades ago, while in their early 20s, and were offered a major label deal, only to be told at the last minute that they were too "retro" for modern country music. Today, such characterizations, along with their authenticity, set them apart.
A mix of country, soul and 70s rock, their album further cements the sibling duo as musical trailblazers. As players and vocalists, they are superb, harmonizing as only siblings can; as songwriters they stand without peer, having long been a band awarded for their songs and songwriting. The 11 tracks on "Mockingbird," their 14th album, draw on much of the brothers' experiences being raised on the family farm in northern New York.
Join in the fun from 7:30 to 9 p.m. at Grist Mill Park located at 4710 Mt. Vernon Memorial Highway, Alexandria, Virginia. There is no admission charge.
These community performances are brought to you by the Fairfax County Park Authority, in partnership with the supporters of the Summer Entertainment Series, including generous contributions through the Fairfax County Park Foundation from local businesses, corporations and individual donors.
Concerts are held outdoors and may be canceled due to inclement weather. Call 703-324-SHOW (7469) for inclement weather updates. Cancellations are recorded an hour before showtime. For details regarding each series, visit the Summer Entertainment Series website.