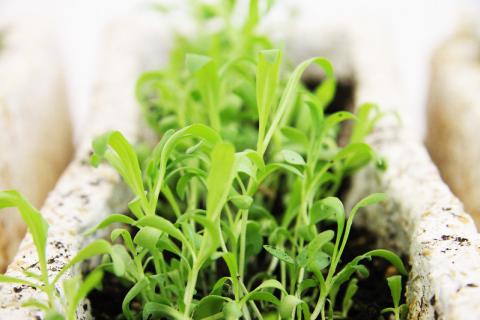 Are you starting to wonder how to overwinter your favorite tender perennials? Would you love to have a fresh supply of culinary herbs in your home or garden to add flavor to your home cooking? Two upcoming Green Spring programs can help you learn the basics!
On Saturday, Sept. 24, 2022, join the program "Saving Garden Treasures - Taking Plant Cuttings" to learn how to propagate plants from cuttings following simple techniques demonstrated by Green Spring staff. Gain strategies to overwinter tender perennials, so you can add them to your garden next year and save money. You will also take home a starter collection to begin your own saved treasures. The program runs from 10 to 11:30 a.m. and is appropriate for adults. The cost is $23 per person.
Register for Saving Garden Treasures
Or, learn about "Culinary Herbs - A Bakers Dozen" on Saturday, Oct.1, 2022. Horticulturist Peggy Riccio teaches you how to grow a dozen culinary herbs. For each herb, discover the best time and method to start, cultural requirements, harvesting and preserving techniques, and methods for using them in the kitchen. These herbs are not only tasty but easy to grow. Several basic recipes will be provided. The program runs from 10:30 to 11:30 a.m. and is appropriate for adults. The cost is $18 per person.
Green Spring Gardens is located at 4603 Green Spring Road in Alexandria, Virginia. For more information, visit Green Spring Gardens or call 703-642-5173.