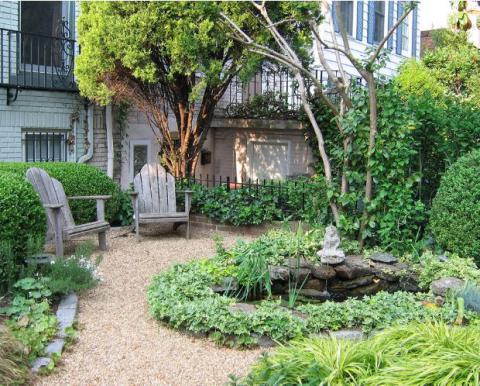 Do you have a small space but big garden dreams? If so, join us on Saturday, Oct. 29, 2022, for a half-day garden symposium and learn how to turn your growing dreams into reality. Authors and presenters Kathy Jentz and Teri Speight share tips and tricks from their new book "The Urban Garden: 101 Ways to Grow Food and Beauty in the City" to bring style and practicality into your own garden. You will learn how to build a gorgeous and unique garden that showcases your personal style, while still being functional and productive.
This Garden Symposium - Urban Gardening and Design 101 runs from 9 a.m. to noon and is appropriate for adults. The cost is $62 per person. Register by Oct. 1, 2022 for a chance to win a free copy of "The Urban Garden."
Register for Urban Gardening and Design
Green Spring Gardens is located at 4603 Green Spring Road in Alexandria, Virginia. For more information, call 703-642-5173 or visit Green Spring Gardens.