UPDATE, 9/30/2022: Due to the inclement weather predicted for Sunday, the Healthy Together Fairfax event will be held inside Lee District Rec Center from noon-4 p.m. The public service announcement below has been updated.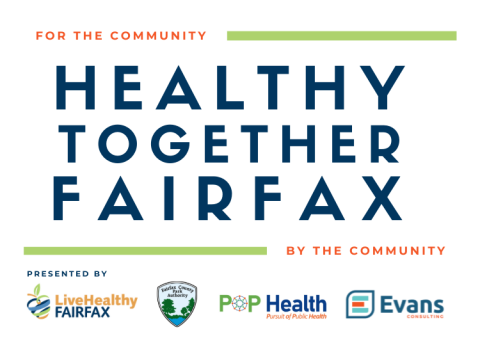 This weekend, you can renew your personal commitment to health and wellness. Healthy Together Fairfax (HTF) will be held on Sunday, Oct. 2, 2022 from noon until 4 p.m. at Lee District Rec Center located at 6601 Telegraph Road in Alexandria, Virginia.
Healthy Together Fairfax is a fun (and free) interactive event for the community that is focused on healthy and active living. The event includes free health screenings, access to community services and resources, fitness classes, hands-on activities, and workshops for all ages. 
You can take advantage of a Healthy Strides Community Class demonstration, as well. Activities start around 12:30 p.m. and include:
12:45 to 1:15 p.m. Body Combat with Jennifer Hardwick
1:15 to 1:45 p.m. WARRIOR Rhythm with Sadie Gillette
1:45 to 2:15 p.m. Zumba with Gail Browne
2:15 to 2:45 p.m. Strength Mix with Laurie Strickland
2:45 to 3:15 p.m. Pure Stretch
Sign up online for the active living portion of Healthy Together Fairfax HSCC classes.
HTF is produced by The Partnership for a Healthier Fairfax, in collaboration with Evans Consulting and PoP Health, and hosted in collaboration with the Fairfax County Park Authority.
For more information and to register, please visit the Healthy Together Fairfax website. If you have any questions, please reach out to healthytogetherfairfax@gmail.com.