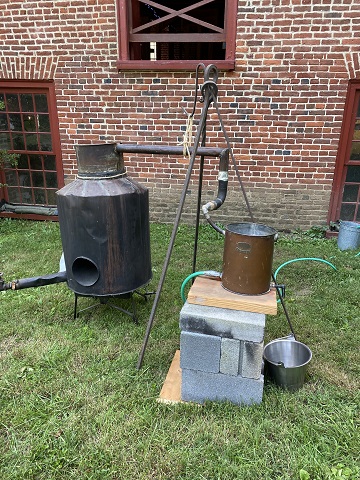 Just in case you have not signed up yet, you can still spend a day in the 1800s and explore how local crops were turned into food. Once the farmers harvested their crops, they sold their grain to the miller.
You can run the sheller and help remove the corn from the cobs. Then, watch as the 20-foot water wheel powers the historic Colvin Run Mill, grinding corn into grits and cornmeal. See the Colvin Run still and learn how corn was also made into whiskey. Sample a muffin made from Colvin Run Mill grains and taste fresh cider. Play historic games and make a toy from corn husks. Visit the Miller's House and shop in the General Store. This is a terrific, family-friendly event, perfect on a fall afternoon.
Harvest Day is Saturday, Oct. 22, 2022, from noon until 3 p.m. at Colvin Run Mill Historic Site. The fee is $10 per person and is open to participants ages 4 and above.
Colvin Run Mill Historic Site is located at 10017 Colvin Run Road, Great Falls, Virginia. For more information, visit Colvin Run Mill or call 703-759-2771.