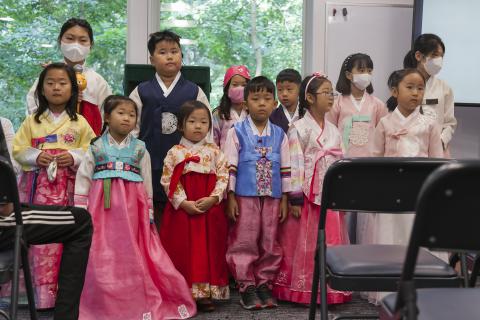 Celebrate International Children's Day honoring children everywhere with a multicultural salute. Hidden Oaks will highlight fall festivals, including Mexico's Day of the Dead, India's Diwali and Native Indigenous Peoples harvest celebrations through crafts and performances. K-Harmony, a South Korean children's choir will perform. A new outdoor art mural, funded by the Friends of Hidden Oaks and created by Sarah Berry and Monica Tucker-Harley, can be viewed. The program is filled with activities just right for the family.
All ages are welcomed to register for International Children's Day on Sunday, Nov. 20, 2022 from 1-2:30 p.m. The cost is $9 per person. 
Register for International Children's Day
Hidden Oaks Nature Center is at 7701 Royce St., Annandale, Virginia. For more information, call 703-941-1065 or visit Hidden Oaks Nature Center.