UPDATE, Dec.3,2022: The time of the event previously stated that the event was from 10 a.m. until 2 p.m. It has been changed below.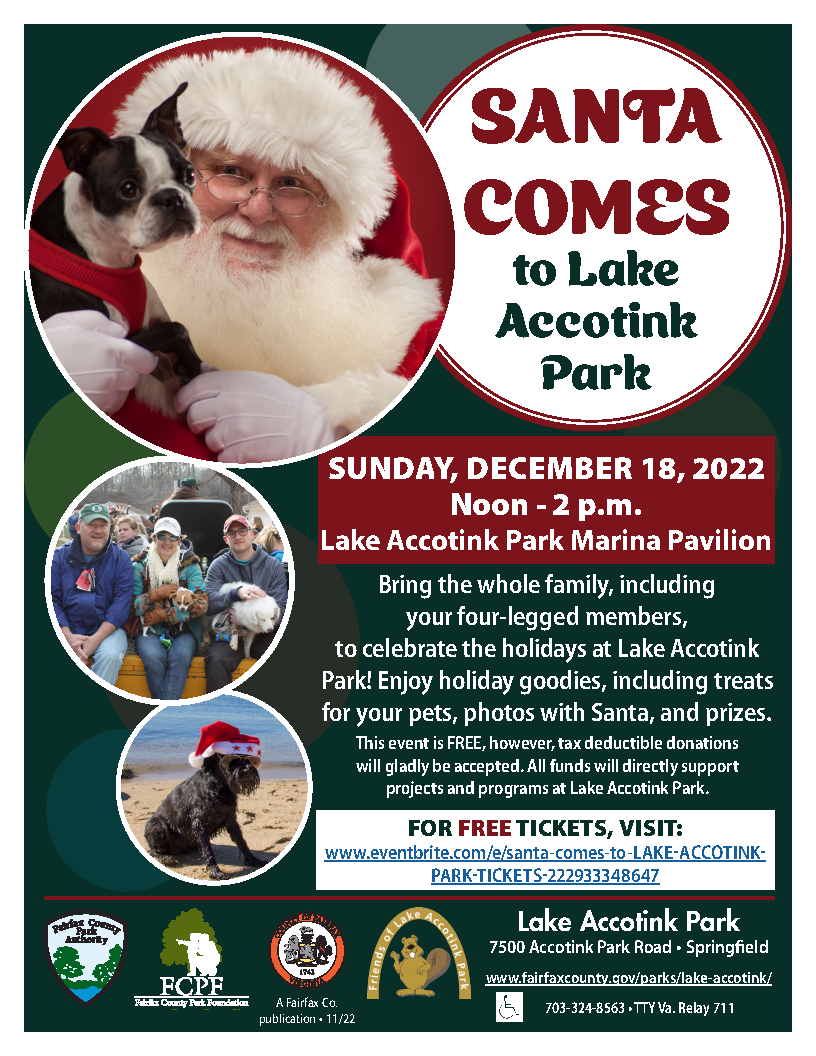 Bring the whole family, including four-legged members, to celebrate the holidays at Lake Accotink Park. The fun will be held on Sunday, Dec. 18, 2022, from noon until 2 p.m.
Not only can you spend time with Santa Claus, but you can enjoy holiday goodies, including treats for your pets, photos with Santa and prizes, as well. This event is cost-free, but tax-deductible donations will gladly be accepted. All funds will directly support projects and programs at Lake Accotink Park. Courtesy tickets available. Advanced registration is required.
Register for Santa at the Lake
This event is sponsored by the Fairfax County Park Authority, with generous support from the Fairfax County Board of Supervisors, the Fairfax County Park Foundation, as well as the Friends of Lake Accotink Park.
Lake Accotink Park is located at 7500 Accotink Park Road, Springfield, Virginia. For more information, visit Lake Accotink Park or call 703-569-3464.