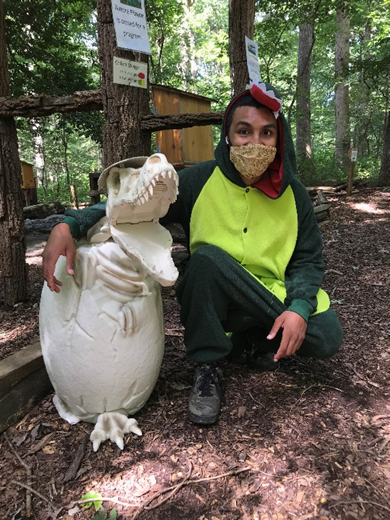 We're having dinosaurs for tea! What could possibly go wrong?
Join naturalists on Sunday, Dec. 11, 2022, from 2 to 3:30 p.m., at the Hidden Oaks Nature Center for a ferociously fun time highlighting all kinds of cretaceous creatures. The activity will include a sit-down tea and puppet show. Children ages 4 and older are invited to attend and must be accompanied by an adult who is also registered for the program. Enrollment is $15 per person.
Register for Tea Rex Tea Party
Hidden Oaks is located at 7701 Royce St., Annandale, Virginia. For more information, call 703-941-1065 or visit Hidden Oaks Nature Center.