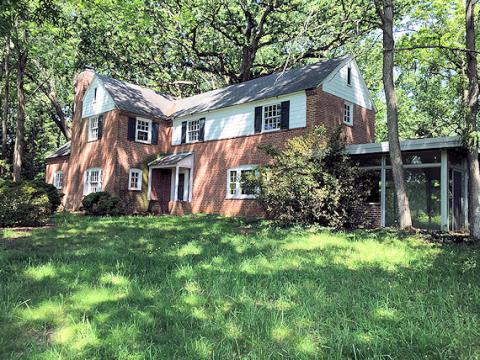 The Resident Curator Evaluation Team for the Margaret White Gardens property will hold a virtual public meeting via PublicInput on Tuesday, March 29, 2022, at 7 p.m. This meeting provides an opportunity for applicants to present their proposals to the evaluation team in a public forum. This will be the evaluation team's opportunity to ask questions, provide feedback and to receive public comment on the proposal. For more information on how to join via computer or phone, please visit the Margaret White Gardens page at the Resident Curator Program website. 
Additional virtual meetings of the evaluation team will be held on Wednesday, March 2, 2022 at 10 a.m.; Wednesday, April 6, 2022 at 10 a.m.; and Wednesday, April 20, 2022 at 10 a.m. While these meetings are open to the public, there will be no opportunity for public comment. Members of the public are asked to submit comments in writing to the project manager via parkmail@fairfaxcounty.gov by Wednesday, April 13, 2022.
The White Gardens House is located within John C. and Margaret K. White Gardens Horticultural Park. In 1938, John C. and Margaret K. White bought 13 acres, which creates the park today. The house was constructed in 1939.
For additional information, visit the Resident Curator Program. Or contact Stephanie Langton, manager of the Resident Curator Program at 703-324-8791.