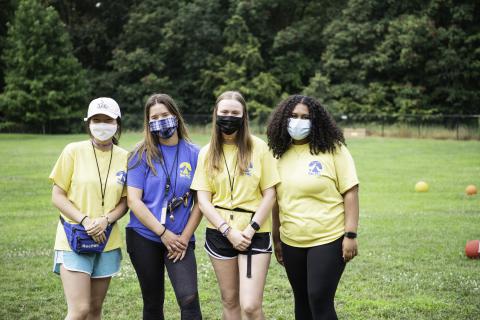 The Fairfax County Park Authority is accepting registrations for Rec-PAC this summer at 30 elementary school locations across Fairfax County.
Rec-PAC is an affordable, structured, six-week summer program for children in grades one through six featuring a different theme each week. Hours of operation are 8:30 a.m. to 4 p.m., Mondays through Fridays from June 27 through Aug. 4, 2022. Parents can sign up for one week at a time or all six weeks.
This summer, 13 Rec-PAC locations will provide free breakfast and lunch to participants through the Agriculture Department's Summer Food Service Program. Children with disabilities can participate at all sites, however, four locations are designated as special inclusion sites with additional support.
Fees are based on household income, with $120 the maximum amount charged per week. Register now through June 10 and receive a discount of $8 per week per child. Partial scholarships are available for families eligible for assistance. Due to limitations on the number of available locations and size of sites, there will be no walk-in registration at Rec-PAC sites this year. Early registration is required.
Safety is our top priority, and all of our programs follow guidelines established by the local Health Department and the Centers for Disease Control and Prevention (CDC). Although masks and social distancing are not required at this time, please check the Rec-PAC website for the most current information. You can register with confidence knowing that you will receive a full refund if anything changes due to COVID-19 restrictions.
To register, call the registration hotline at 703-222-4664, Monday through Friday from 9 a.m. to 4 p.m. For a list of Rec-PAC sites near you and to learn more, visit the Rec-PAC website or call 703-324-5514. Brochures with registration forms are available now online and will be distributed through elementary schools, libraries, Rec Centers and managed parks during the last week of April and first week of May.
In addition to Rec-PAC, Fairfax County Park Authority sponsors more than 1,000 different weeks of in-person and virtual summer camps for children and teens of all ages in everything from sports to robotics to outdoor nature programs. Look for a camp that fits your schedule at the Camps website or call 703-222-4664.