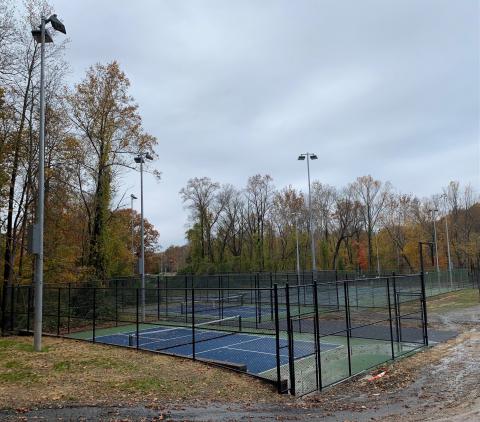 The Wakefield Park tennis and pickleball courts were resurfaced in fall 2021. At the time, weather conditions were not favorable to complete the work on courts #9, #10, #12 and #13. The vendor, ATC, will return to complete the work this spring, as the temperatures warm up consistently.
ATC, will be onsite June 3 through June 17, 2022, to accomplish several tasks related to our project punch list and to perform the necessary repair work to the tennis courts. We will need to keep the courts closed for the duration of that two-week period to ensure a successful repair process.
We anticipate the tennis and pickleball courts will be available Saturday, June 18, 2022, providing the weather remains dry during the scheduled repair dates.
Wakefield Park is located at 8100 Braddock Road in Annandale, Virginia. For more information, contact Construction Maintenance Project Manager Karen Devor, of FCPA Park Operations Division, at Karen.Devor@fairfaxcounty.gov.