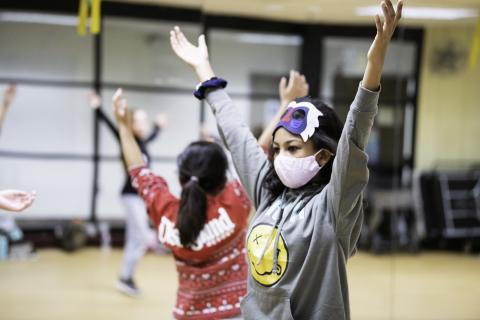 Sending your kids to summer camp recently got a whole lot easier for parents in Fairfax County, Virginia, and counties across the nation are taking notice.
For developing a great new virtual summer camp planning resource for parents, the Fairfax County Park Authority (FCPA) will receive a 2022 Achievement Award in July at NACo's Annual Conference and Exposition. NACo's annual awards program is designed to recognize innovative county government programs, and the My Summer Camp Planner is being honored in the Parks and Recreation category. Applications are judged on criteria, such as demonstrated community impact, innovation, community/county partnership and transferability -- qualities that enable it to be replicated by other counties.
The My Summer Camp Planner is an easy-to-use planning tool and affiliated marketing campaign inspired by a local mother, who was seeking an easy way to plan her three children's summer camp schedule.
FCPA typically offers more than 2,000 summer day camp options for kids ages 3 to 17 at over 70 locations at rec centers, nature centers, historic sites, lakefront parks, golf courses and schools. Due to the sheer size of the program, navigating the long list of camp offerings can be intimidating and time consuming for customers.
While the agency has a robust online search engine as a part of the registration software, many customers found it unwieldy. When a mother of several children suggested developing a simple spreadsheet to help her plan her children's summer in one sitting, staff developed My Summer Camp Planner.
The planner consists of a single page fillable list with space for each child's camp selections by week and the codes to make online registration easy. A companion spreadsheet allows parents to easily search by week, camp title, community locations, specific facility and age of children. The planner became the lead tool of a coordinated summer camp marketing campaign that led to $4 million in camp revenue.
Even when many camps were canceled due to COVID-19, the planner was useful in organizing the programs that were still being offered online. The new resource proved its worth as programming resumed, later assisting in 2022 by filling 40% of camp capacity in the first day of camp registration, a feat valued at well over $2 million.
FCPA's My Summer Camp Planner is a simple, replicable solution to a longstanding, widespread and complex problem. You can view My Summer Camp Planner at the Park Authority's camp web page.
For more information about the award, contact the Public Information Office at 703-324-8662.