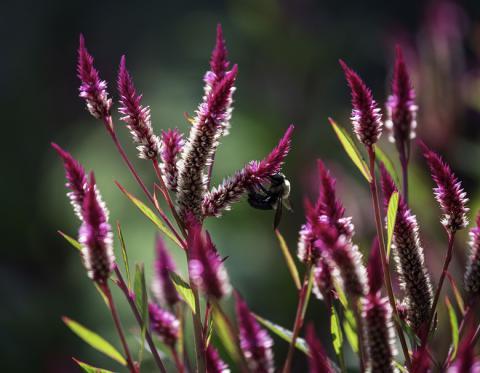 National Pollinators Month arrives in June. National Pollinators Month began as National Pollinators Week in 2007, as declared by the U.S. Senate. Later, the celebrations were expanded to the whole month. Pollinators Month encourages people to protect pollinators by providing them with the right environment for plant pollination and avoiding the use of pesticides. By protecting pollinators, we can ensure the steady production of food resources. Over the centuries, specific pollinators have developed a special relationship with the plants they pollinate.
As part of this special time in the garden, Green Spring Gardens in Alexandria is offering some family fun with the Meet the Beekeeper program on June 4, 2022 at 10 a.m. This one-hour program is appropriate for those age 7 and older and costs $10 per person. Explore the buzzing world of bees with beekeeper Tatiana Lisle, and learn how beekeepers safely steward and interact with bees and the tools beekeepers use. Visit the beehives at Green Spring Gardens.
Register for Meet the Beekeeper
There's also Tree-mendous! Lifeline for Wildlife. This one-hour program at 1 p.m. is appropriate for those 5 years old and above. Join our Extension Master Gardener docents and explore the native trees in the garden. Discover the role they play in the ecosystem and why birds and bees love them. The cost is $10 per person.
For both programs, all attendees, including parents, must be registered.
Green Spring Gardens is located at 4603 Green Spring Road in Alexandria, Virginia. For more information, visit Green Spring Gardens; or call 703-642-5173.