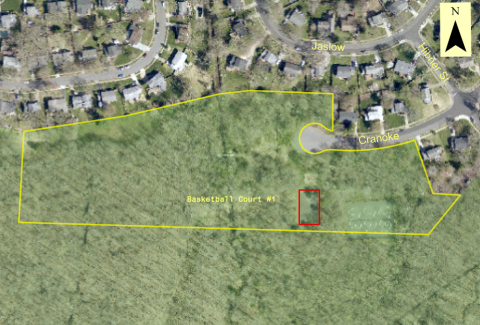 The Fairfax County Park Authority will begin a basketball lighting upgrade project this week at Chalet Woods Park, located at 14912 Cranoke St., Centreville, in the Sully District. The project scope includes removal of the existing poles and fixtures, followed by installation of new poles, fixtures and a push button for basketball court lights.
The project contractor will start mobilizing on site immediately. Weather permitting, we anticipate turning the power off to the basketball courts lighting fixtures in late May and turning the power back on by the end of June 2022. During this time, the basketball court will be open for daytime play only. Lighting will not be available after dusk.
For more information, please contact Project Manager Wendy Li at fu.li@fairfaxcounty.gov or by phone at 703-223-4989.