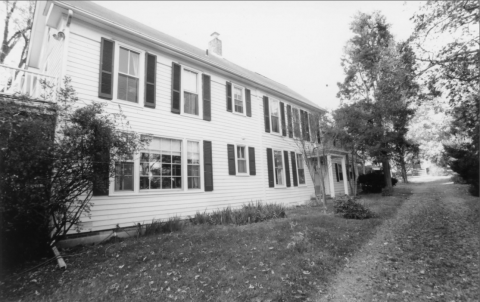 The Fairfax County Park Authority received a land dedication on July 22, 2022, from Arrowbrook Centre LLC in the Dranesville District. The property is 2.6 acres and located in the northwest quadrant of Centreville Road/Sunrise Valley Drive in Herndon, Virginia. The property features a well-known landmark and carries with it the need for careful preservation of this historic place.
The property is known as Merrybrook and Laura Ratcliffe Hanna lived in the home during the American Civil War. In modern times, David and Winifred Meiselman owned the property, then continued to live on the property per a life estate lease agreement with Arrowbrook Centre LLC. All parties desired to dedicate the property to the Park Authority to continue the preservation of the local history.
The house is on the Virginia and National Registers for its association with Civil War events and for its architectural development. The property includes both architectural and archaeological information of the development of the property, from its earliest occupation into the 20th century.
David Buchta, Heritage Conservation Branch Manager said, "The Park Authority will be considering the best course forward for this property. There are a few options to consider but all of them focus on telling the story of this property and the people who lived there. We are pleased to have this property and thankful that Arrowbrook Centre LLC was willing to provide this generous gift to the community."
The Park Authoritell's Mill, Colvin Run Mill and Historic Huntley are maintained as historic museums with interpretative signage and programs.
For more information about Park Authority historic properties, visit the Heritage Conservation website.
For more information about this land dedication, contact the Public Information Office at 703-324-8662.