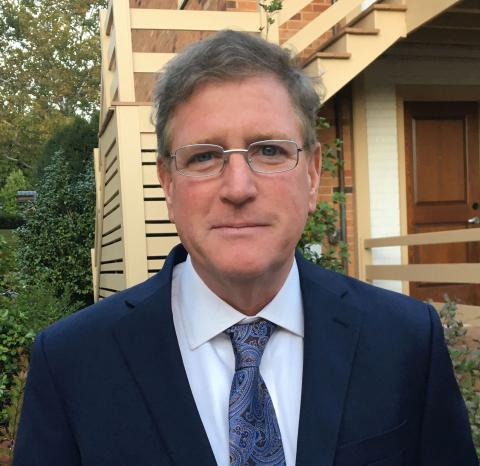 The Fairfax County Park Authority (FCPA) is pleased to announce the selection of Brendon Hanafin as the new Planning and Development Division Director. The Planning and Development Division Director serves on the Park Authority's Senior Management Team that plans, directs, and supervises agency-wide programs and projects and is essential to the mission and vision of the agency.
Hanafin brings more than three decades of comprehensive experience in land development, planning and contract procurement to this position. His experience includes the design and construction of water parks, community pools and recreational facilities, trails, green ways, marinas and associated infrastructure. He also brings the requisite knowledge in developing budgets, capital improvement planning (CIP) programs, and master planning needed for the Park Authority to move its capital program to the future. Hanafin has been a member of several multidiscipline teams, steering committees, and he understands the importance of meaningful community engagement.
Hanafin is currently serving as the Planning and Capital Projects Division Chief for Prince William County Department of Parks, Recreation and Tourism, a post he has held since 2018. He has a master's degree in business administration from George Mason University, a bachelor's degree in history from Catholic University of America. He is a Certified Parks and Recreation Professional (CPRP).
Hanafin lives in Woodbridge with his wife, Caroline. He will start in his new role with FCPA on Aug. 15, 2022.