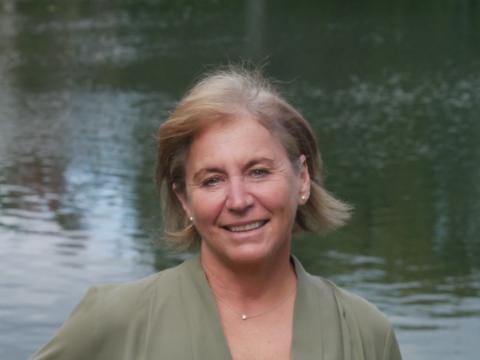 The Fairfax County Park Authority has selected a new communicator to lead agency communications, marketing, community engagement, web and social media presence, media relations, events management, public meetings, and internal communications. Susan Kalish has been named Director of the Office of Marketing and Communications. Kalish, a seasoned communications professional, will replace longtime Public Information Officer Judy Pedersen, who is retiring at the end of the year after more than 20 years of service to the agency. Kalish will assume these duties on Friday, Dec. 16, 2022.
Kalish is currently the director of public relations for the Arlington County Department of Parks and Recreation, a post she has held since 2006. She currently manages department-wide marketing, communications, civic engagements and special events; and her responsibilities include branding, analytics, web development, social media, survey work, outreach, media relations, digital and print publications, and events.
Deputy Director Aimee Vosper, who oversees this division, said, "Susan is the right person to carry on the successful communications work of the agency, and to take us to new heights in the future. She has a great foundation to build on, and a dedicated, capable staff she can depend on."
The Office of Marketing and Communications was recently reorganized, taking two legacy groups -- the Public Information Office and the Marketing Group -- and combining their work, as well as adding much-needed staff resources. As a result, the newly formed division includes four focus areas: marketing, public information, creative services and digital technology.
Kalish is a graduate of Indiana University where she earned her bachelor's degree in journalism and political science. Before her work with Arlington County, she served as director of corporate marketing for the International Association of Fire Chiefs. She also served as director of communications for the National Recreation and Park Association, as well as executive director of the American Running Association.
Kalish grew up in Fairfax County, raised her family here, and is a current resident of Falls Church, Virginia.