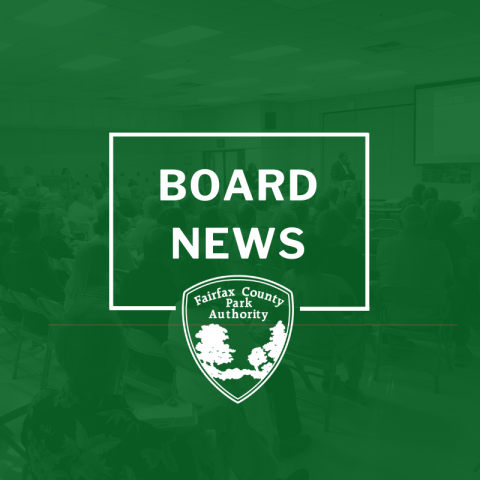 The Fairfax County Park Authority Board, a 12-member board appointed by the Fairfax County Board of Supervisors to set policy and establish strategic policy and direction for the Park Authority, has approved its 2023 meeting schedule. Meetings will continue virtually at this time. Once the Fairfax County Emergency Order has been lifted, the schedule will include a combination of virtual and in-person meetings.
Public Board meetings have traditionally been held on the second and fourth Wednesdays of most months at 7:30 p.m. A more streamlined schedule is set for the coming year. Virtual meetings allow the public to join in the meeting online.
The link to all virtual meetings and meeting materials can be found at the Board and Committee Meetings webpage.
Board meetings went virtual due to concerns over COVID-19, and some changes to the approved calendar and meeting location may be necessary in 2023 if public health conditions warrant. In-person meetings are held in Suite 941 of the Herrity Building, located at 12055 Government Center Parkway, Fairfax, Virginia.
For information regarding meeting agendas, Park Authority Board members, opportunities for public comment, or to view meeting materials, videos of the meetings, board minutes and archival materials, please visit the Park Authority's Board and Committee Meetings webpage.
Meetings will be held in 2023 as follows:
Jan. 11
Jan. 25
Feb. 22
March 8
March 22
April 26
May 24
June 14
June 28
July 12
July 26
Sept. 13
Sept. 27
Oct. 11
Oct. 25
Nov. 8
Dec. 13
A second board meeting in February, April, May, November and December 2023 could be reinstated, if necessary.
For more information, contact the Public Information Office at 703-324-8662 or at parkmail@fairfaxcounty.gov.