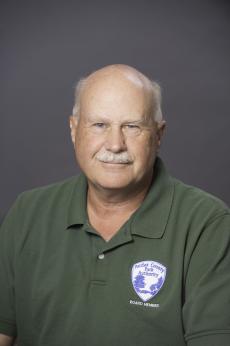 Mason District Representative Ron Kendall was recently reappointed to the Fairfax County Park Authority Board by the Fairfax County Board of Supervisors for another four-year term.
Kendall was first appointed to the Park Authority Board in March 2017, then reappointed to the Park Board in November 2018 to a four-year term. Kendall served 30 years in the federal government. He served two years as a volunteer in Haiti with the Peace Corps and six years at Peace Corps headquarters in Washington, D.C. He also worked for 22 years at the Environmental Protection Agency's Washington headquarters in the Office of Pesticide Programs. While with the Park Board, Kendall served as a member of the Green Team advocacy group, as the Board's trails representative, as well as Vice Chair on the Park Authority Awards Committee.
The Fairfax County Park Authority Board is appointed by the Fairfax County Board of Supervisors. These 12 appointees comprised one representative from each of the nine magisterial districts, plus three at-large members. The board sets policy and establishes priorities for the park agency.
For more information, on the board, visit the Park Authority Board website.